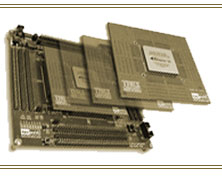 Post-Quantum Cryptography
Benchmarking Setup for Software/Hardware Implementations of PQC Schemes:
The proposed experimental setup is based on Xilinx Zynq UltraScale+ MPSoC, mounted on the ZCU104 or ZCU102 Evaluation Kit from Xilinx. This MPSoC is composed of two major parts, sharing the same chip, the Processing System (PS) and the Programmable Logic (PL). The PS includes a quad-core ARM Cortex-A53 Application Processing Unit (APU), out of which, we use only one processor (Core 0 of Cortex-A53), running at the frequency of 1.2GHz. The PL includes programmable FPGA fabric, similar to that of Virtex UltraScale+ FPGAs. The software used is Xilinx Vivado Design Suite HLx Edition and Xilinx Software Development Kit (XSDK), both with the versions no. 2018.2.
GMU Source Code of PQC Algorithms:
Round 1 NIST PQC Candidates: NTRUEncrypt, NTRU-HRSS, NTRU Prime (Streamlined NTRU Prime and NTRU LPRime) : based on the specifications available at the NIST PQC Round 1 Submissions page
v1.0, released on May 8, 2019
documented in the PQCrypto 2019 paper
"Evaluating the Potential for Hardware Acceleration of Four NTRU-Based Key Encapsulation Mechanisms Using Software/Hardware Codesign,"
by Farnoud Farahmand, Viet B. Dang, Duc Tri Nguyen, and Kris Gaj.
NTRUEncrypt SVES : based on the IEEE Standard Specification for Public Key Cryptographic Techniques Based on Hard Problems over Lattices, P1363.1-2008
v2.0, released on March 29, 2019
documented in the Cryptology ePrint Archive Report 2019/322
"A High-Speed Constant-Time Hardware Implementation of NTRUEncrypt SVES,"
by Farnoud Farahmand, Malik Umar Sharif, Kevin Briggs, and Kris Gaj.
Hardware API:
Hardware API for Post-Quantum Public Key Cryptosystems, full specification, v2.0, last revised April 10, 2018.
[history of updates, previous versions]
Related Publications: