Panasayya Yalla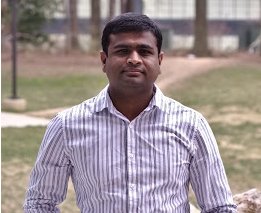 Contact
George Mason University
ECE Department, CERG
4400 University Drive, MS 1G5
Fairfax, VA 22030

Office: Science and Technology II, Room 220
Phone (lab): 703-993-1561
E-Mail: pyalla'at'gmu.edu
PGP Key ID: 80E9DDC5

Research Interest
Differential power analysis attacks and efficient hardware implementaion of arthimetic circuits and cryptographic algorithms.
Advisor: Dr. Jens-Peter Kaps
Biography
Panasayya is a Teaching Assistant in the Electrical and Computer Engineering Department at GMU. He is working toward his M.S. degree in Computer Engineering as part of CERG. He received his B.S. degree from Sir C.R.Reddy college on Engineering, Eluru, India in 2006.